Double chocolate peanut butter protein balls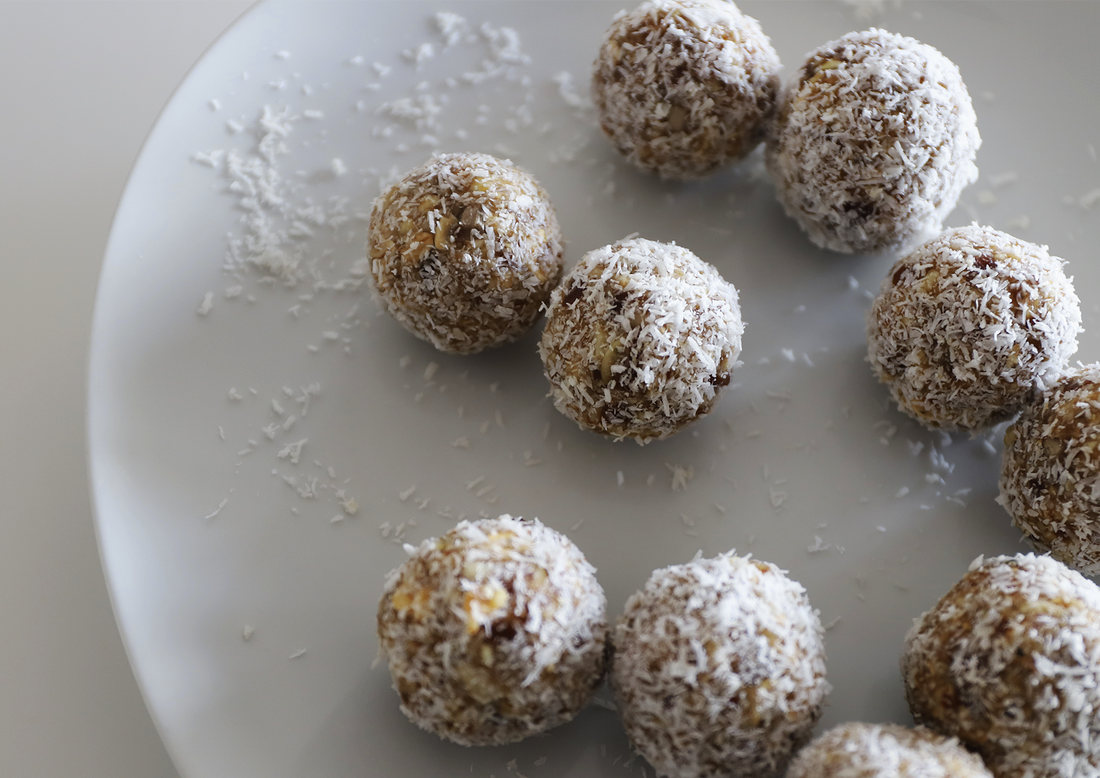 These protein balls are a pocket sized protein hit built to crush those afternoon cravings! They are packed full of nutritious and healthy ingredients that will energise you and keep you going. These can be easily prepared in a large batch and are set and ready to go whenever you need them. You can easily pack them for work, university or school or have them on the go, there really are no excuses!
The base of the recipe only requires 5 key ingredients: silvered almonds, medjool dates, rolled oats, peanut butter powder and cacao powder. All other ingredients are optional and customisable. Feel free to throw any other awesome ingredients you want into the mix to suit your taste buds. We added pepitas and sunflower seeds for added nutrients and antioxidants. Try throwing in whole peanuts, cashews or macadamias for an added crunch!
This recipe makes around 15 decent sized protein balls. It is surely one to share around with your friends and family... or not.
Steps
Place the almonds, medjool dates, rolled oats, peanut butter powder and cacao powder and water into a blender and pulse blend until a smooth consistency has formed (We blended for roughly 15-20 pulses on high)
Removed the mixture and place into a large mixing bowl
Add the pepitas and sunflower seeds and combine them into the mixture
Prepare a clean surface and lay out the coconut
Roll the mixture into a small ball (approximately the size of a golf ball) and then roll it in the coconut mixture so that the surface is completely covered
Place the protein balls on a plate and refrigerate for an hour
Once they have hardened they are ready to eat, just remember to keep them stored in the fridge!
Ingredients
| | |
| --- | --- |
| 2 cups | Silvered almonds |
| 25 | Medjool dates |
| 1 cup | Rolled oats |
| 2 tbsp | Marmadukes Rich Chocolate peanut butter powder |
| 1 tbsp | Cacao Powder |
| 2 tbsp | Water |
| 1/4 cup | Pepitas |
| 1/4 cup | Sunflower seeds |
| 1/2 cup | Shredded coconut |