Nuts, Coconut and Honey Cake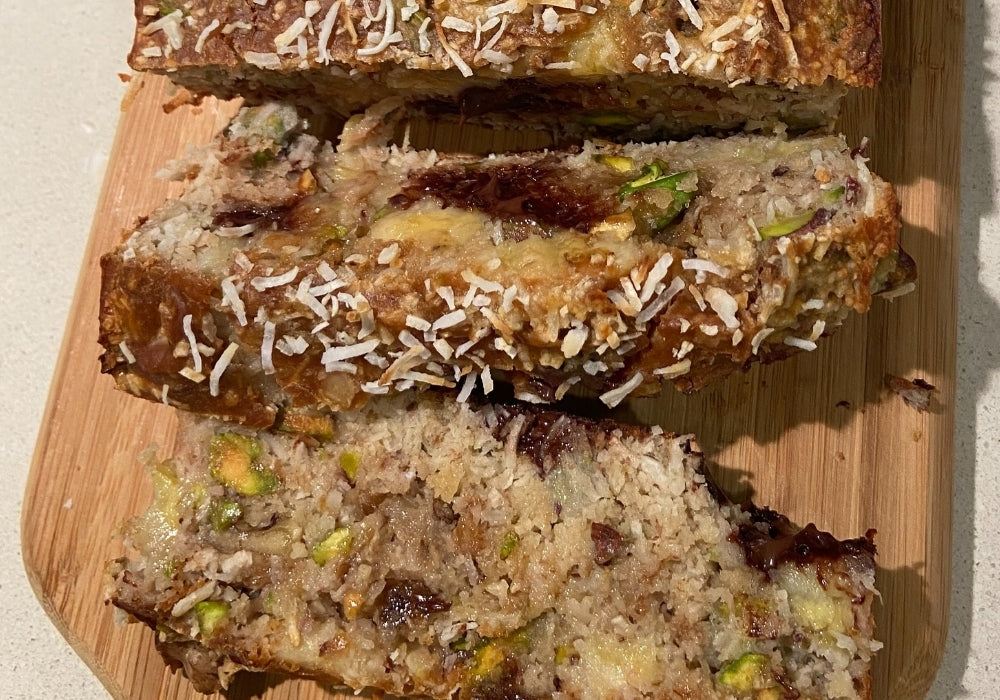 This is not your average cake! Filled with healthy ingredients and protein this is a healthy cake/ loaf that you should be making right now! Packed with three different nuts (including peanuts of course) and sweetened with delicious natural honey, you cannot go wrong.
This cake isn't just for dessert. You could easily have it for brekkie or afternoon too with the addition of some berries or yoghurt. Even better you simply put all the ingredients in one bowl stir it up and BAM you are done.
Full credit for the original recipe goes to @scoopitup_. We have added a few extra ingredients to give it that signature Marmadukes twist.
ENJOY!
Steps
Preheat the oven to 180 degrees and line a baking tin
Mix together all the ingredients except the shredded coconut
Place in the tin and top with the shredded coconut
Bake for 30 minutes or until cooked through
Ingredients
| | |
| --- | --- |
| 1 cup | Almond meal |
| 1 cup | Pistachios (just blend the nuts) |
| 1 cup | Shredded coconut |
| 4 | Eggs |
| 1 tsp | Vanilla |
| 1 tsp | Baking soda |
| 2 tbsp | Honey |
| 4 tbsp | Olive oil |
| 1 | Banana |
| handful | Choc chips |
| 4 tbsp | Marmadukes Original peanut butter powder (2serves) |