Marmadukes VEGAN Chocolate Peanut Slice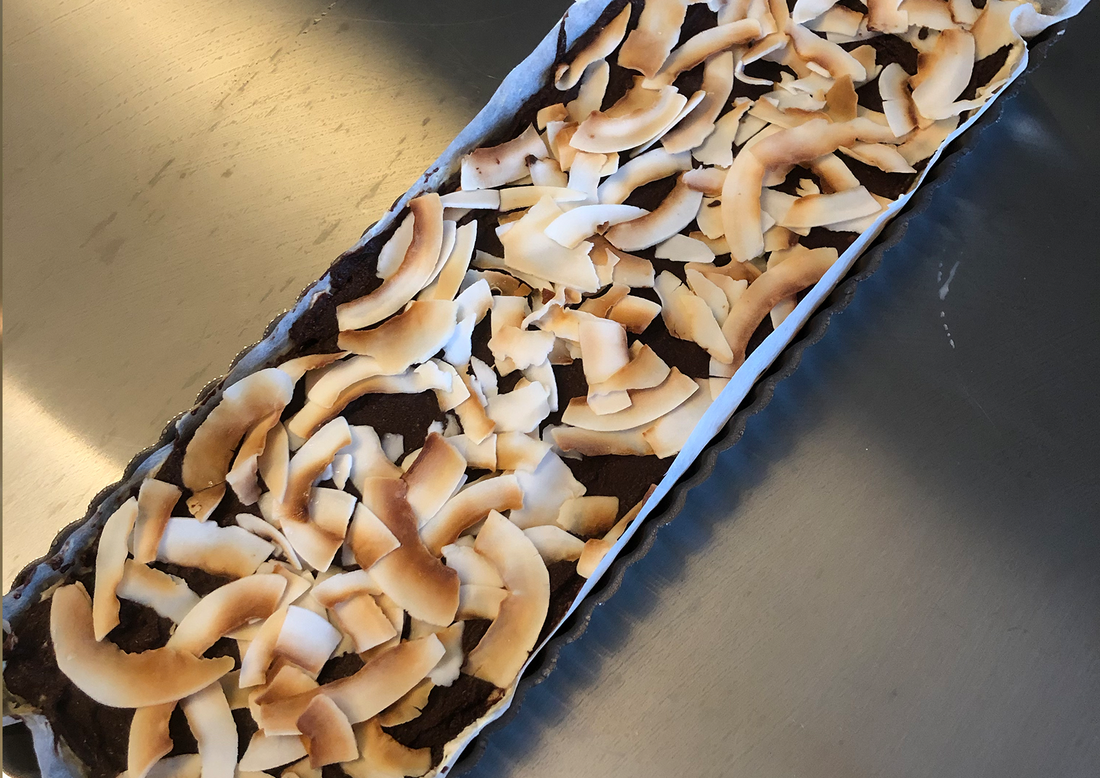 Now this is a slice of heaven... VEGAN heaven. We have substituted out the usual non-vegan ingredients in slice recipes for the healthy clean siblings!

This awesome recipe makes 10-12 large slices, so it is definitely one to share! Or even better you can store it in your freezer for as long as you want and have it ready to go at your convenience.
The recipe is completely VEGAN. The key substitutes are coconut Nuttelex instead of butter and dark vegan chocolate instead of regular milk chocolate.
This recipe may look complex from the photos, but it is super simple. This is sure to be a crowd pleaser and will leave people believing you are a master baker!
ENJOY!
Steps
Line a 20 cm square cake tin with baking paper
Mix in a bowl all the ingredients for the base and press mixture in the prepared tin
Melt chocolate in a bowl over simmering water in saucepan
Create Marmadukes peanut butter as per directions on jar
Mix the melted chocolate and peanut butter together and spread thinly over the base
Sprinkle coconut flakes over the top
Refrigerate for an hour until firm. Cut into squares
Can be kept in an airtight container in the fridge or freezer
Ingredients
| | |
| --- | --- |
| 125g | Coconut Nuttelex |
| 125g | Maple syrup |
| 100g | Rolled oats |
| 100g | Oat or coconut flour |
| 2 tsps | Vanilla extract |
| 180g | Good quality vegan chocolate (70% cocoa) roughly chopped |
| 4 tbsp | Marmadukes Original peanut butter powder (2 serves) |
| 3 tbsp | Coconut flakes lightly browned |